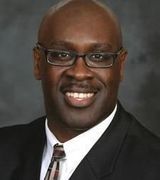 Helping my clients to buy and sell homes over the last 15 years as a real estate broker has been rewarding. It enables me to work with people at a very important time in their life.
I credit a lot of my success to the years I spent as an IBM Information Technology Project Manager prior to going into the real estate field. The IBM experience helped me to cultivate a systematic approach which works really well in the real estate arena.
I turned this approach into the "DePenndable System" which prepares buyers so that they can purchase the right house. It also prepares sellers so that they can avoid common pitfalls. Clients love it because it reduces anxiety and makes things go more smoothly.
I hold a very high bar for my work and make sure that I consistently reach it for my clients. So, I continue to self-improve by complementing my certifications and designations with training. The continuous education allows me to stay current and apply best practices to my client's unique situations.
Every client's situation is unique. Interacting with each person to customize and implement a plan is my favorite part of the work. I feel fulfilled when everything is completed and the clients are happy.